Order a Flower Arrangement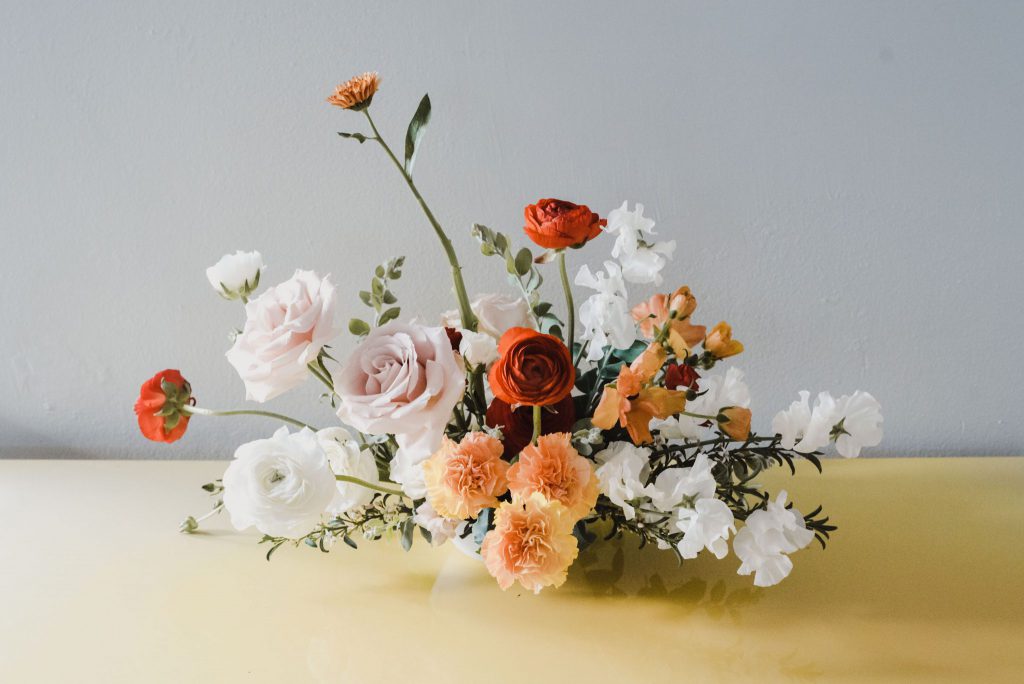 In the upcoming weeks, we'll be offering beautiful flower arrangements with the best in-season California grown blooms in an effort to support our favorite farms and wholesalers during COVID-19, while still remaining safe, smart and following all of the latest CDC guidelines. Each arrangement is sanitized and handled with gloves + mask, while every pick-up or delivery is contact free.
Each bespoke arrangement will begin at $50 in a color palette of the designer's choosing (that's meee!) with a keepsake vase (no boring glass jars here!). Arrangements will be available for no-contact pick up or delivery on the below dates, and we'll email you a reminder when yours is ready.  Just want one arrangement one time? No problem.  Want to commit to arrangements every coupla weeks? Let's do it! Depending on demand, we'll be adding more dates so be on the look out for that!
Fill out the form below to place an order, and we'll send you a Venmo request for $50 + optional delivery fees*.
*Delivery is $5-$15 for the San Diego Area ONLY. Free pick up is also available in Normal Heights. Vases will be sanitized and placed outside your door when delivering!
Order Yours Today!