About Tiny Victories
Update: WE ARE MOVING!!
Still available for weddings in San Diego through March 2023
We are relocating to North Carolina in April and booking weddings in Raleigh, Durham, Charlotte, Asheville, Winston-Salem, and Greensboro for 2023! We are not booking for 2024 yet 🙂

My name is Bethany and I'm the owner of Tiny Victories! I started working with flowers many years ago at a small family run flower shop in Texas. Since then, I have lived a few different places and done a few different things, but have found myself drawn back to flowers, running my own wedding floral business for the last five years.
These days I work from my home studio in San Diego, and have immersed myself in the beauty and hustle of flower arranging for event and wedding design. When it comes down to it I still feel lucky to flower for you, and pride myself on giving your event my full attention. My fine art floral style is garden inspired, full of movement, whimsy, and color! I want to wow your guests with flowers they've never seen before. I draw inspiration from nature, traveling and embracing the freshest local blooms. Taking care of the environment in an industry full of excess is important to me, I aim to source locally and sustainably as much as possible, which also lends itself to using unique floral ingredients and varieties you won't see elsewhere.  I also believe that love is love, regardless of gender identity, religion, or sexual orientation! Folx from all religions, ethnicities and LGBTQ+ identities are welcome here. In April 2023, my family and I are beginning a new chapter in Winston-Salem and will be available for weddings in North Carolina!
When I'm not playing with flowers, I love getting outside, traveling and exploring new places. I'm a sucker for hipster coffee, good music, my sweet helpful husband and my cat!
The Booking Process
Each event and wedding is unique, and I will create custom floral designs especially for you and your vision. I specialize in full and complete wedding floral design. I'm happiest creating lush centerpieces and bouquets, designing full tablescapes and coming up with venue-specific floral installations that really make a statement. We can collaborate together to come up with your design, I can follow your inspirations and photos, or I can run wild with a few suggestions and create something beautiful. I appreciate your trust and will work hard to make sure you're happy with everything 🙂
For each wedding I create a custom proposal with pricing, design notes, photo references, and an inspiration board. When you fill out my contact form, I will get in touch with a few more questions about your event then send your custom proposal. We will collaborate on this proposal until we both feel good about it.
I love to meet up about six weeks before the wedding to go over everything, adjusting as necessary for guest count and additional changes. At this time, in-person meetings are reserved for booked clients.
Pricing
Pricing is dependent on scale of your event and flower preferences. Flowers are expensive! Weddings are expensive! But we'll work together to prioritize where you want to make a statement and figure out something beautiful that works for your budget. I will always give you options so that you can choose how you spend your floral dollars. If flowers are important to you and you also appreciate the impact they can have on your wedding, I'm your gal!
I take on a limited number of weddings each year, and I recommend a minimum budget of at least $4,000, keeping in mind that my average client spends $7,000 or more for full service weddings. This minimum allows me to use the premium flowers we all love, as well as offer impeccable service and bespoke design to each couple. I may require an increased minimum spend due to demand at certain times of the year. I am not offering smaller a la carte orders at this time.
Send me a note and we can talk more!
Giving Back & Sustainability 
Sustainability is important to me, which means reducing waste and using local flowers. As often as possible I source locally grown, organic and fair trade flowers. Supporting flower farmers who take care of their employees and are mindful of environmental impact is the best thing we can do as florists in a wasteful industry. I aim to reduce shipping flowers in from across the globe and the resources required to do so.
With each design I will use the least wasteful tools for the job — limiting floral foam usage and single use plastics like water tubes. All of my green waste is composted and all boxes are recycled and reused!
In addition, each year I am donating 10% of my profits to the Arbor Day Foundation's Time for Trees initiative! They are planting 100 million trees to combat climate change and your support is helping them purchase and plant thousands of trees! Click here to find out how you can donate too, just $10 will plant 10 trees.
Press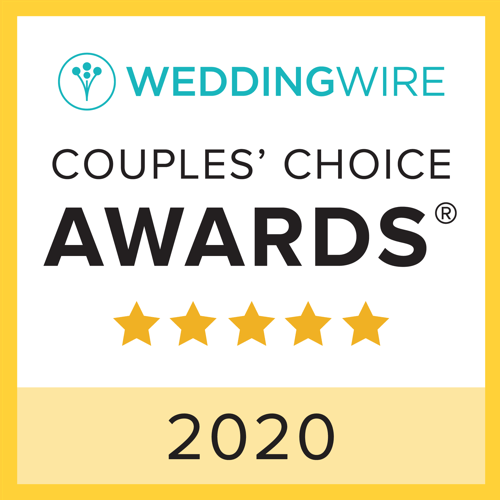 The Knot – This Couple's Industrial Wedding in San Diego Was Packed with Moody Florals
Style Me Pretty  – La Jolla Vow Renewal
Green Wedding Shoes  – Juicy, Juicy Colors + Insane Florals!
100 Layer Cake  – Project Darling: An emerald and gold, woodsy enchanted wedding in Julian with an amazing story
Southern California Bride – Romantic Wedding at Darlington House
SDVoyager – Trailblazer interview
Wandering Weddings – Snowy Sequoia National Forest Inspiration Session
Rustic Bride – A Military Couple's Rustic California Wedding
Acknowledgements
The beautiful logo you see on the site provided by my friend Kari Neuberger! Photos on the site are credited accordingly, just hover over each photo!